May 18, 1923 – Woodfibre, British Columbia
April 16, 2019 – Calgary, Alberta
Mas passed away peacefully, on April 16, 2019 with his wife Joan at his side.
The oldest of seven children, Mas was born in Woodfibre, BC, spent his early years in Haney, BC, and was in the interior of BC during the war, helping build the Hope-Princeton Highway. After the war, his family moved to Rosemary, AB where they had a potato farm. Mas married Joan in Calgary in 1954. He decided he wanted to be a restauranteur, and together with his wife Joan, ran three successful restaurants and a beloved KFC take-out, catered many of the social events in Brooks, and provided nourishing meals to students at the Brooks Composite High School and Medicine Hat Community College Brooks branch after he retired from owning the take-out. Mas enjoyed travelling, whether it was road trips, or flying to another continent; whether it was just Joan and him, or going with friends. He was a member of the Brooks Masonic Lodge, the Brooks Chapter of the Order of Eastern Star and the Southern Alberta Al-Azhar Shriners. He was also a former member of the Canadian Restaurant Association, the Brooks Lions Club and Brooks Kinsmen. Mas leaves behind a legacy of love, generosity, grace and laughter.
He is survived by his wife Joan, his daughter Becky, his grandchildren, James and Sakura (Tobias); his sisters, Marie Ono, Nora (Karl) Bremmerman, and Joyce (Roy) Yokoyama; his brother Dennis (Gloria); brother-in-law Lido Kondo; sisters-in-law, Nancy Takeda, Nancy Kondo, Lucy Nakashima and June (Bill) Terakita, as well as many beloved nieces, nephews and cousins. Mas was predeceased by his brothers, Henry and Shig Nakamura.
Those wishing to pay their respects may do so at McINNIS & HOLLOWAY (5008 Elbow Drive SW) on Monday, April 22, 2019 at 6:30 p.m. and on Tuesday, April 23, 2019 at 1:00 p.m. Funeral services will be held at MCINNIS & HOLLOWAY (5008 Elbow Drive SW) on Tuesday, April 23, 2019 at 2:00 p.m. Reception to follow in the Hospitality Centre at the Funeral Home. If friends so desire, memorial donations may be made at the charity of their choice. Condolences may be forwarded through www.McInnisandHolloway.com
In living memory of Mas Nakamura, a tree will be planted at Fish Creek Provincial Park by McINNIS & HOLLOWAY FUNERAL HOMES, Park Memorial, 5008 Elbow Drive SW, Calgary, AB, T2S 2L5, Telephone: 403-243-8200.
---
Funeral Service Recording Part 1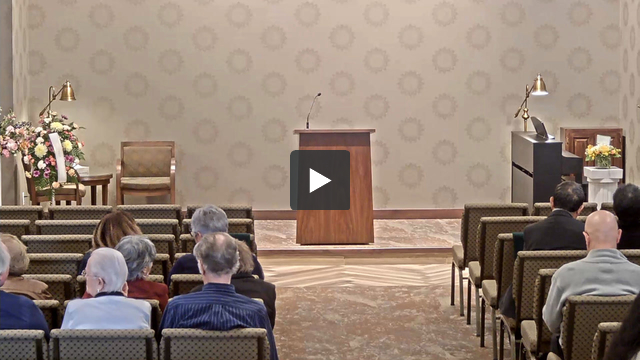 ---
Funeral Service Recording Part 2
---
Offer Condolence for the family of NAKAMURA, Masato (Mas)
Print This Obituary & Condolences