June 19, 1932 – Calgary, Alberta
June 11, 2018 – Calgary, Alberta
Doug MacKenzie, beloved husband of Eve MacKenzie of Calgary, AB, passed away on June 11, 2018 at the age of 85 years.
Doug grew up and graduated high school in Strathmore, AB and moved to Calgary to start a career with A.G.T., now known as Telus Communications, for thirty-five years. He retired and became a "snow bird," travelling with his wife Eve to Arizona, Nevada, and Mexico in their motorhome where they met many new lifelong friends.
Doug was awarded first prize in the City of Calgary from the Horticultural Society for the best garden in 1968 and was also awarded numerous trophies and prizes from the Dahlia Society. He had many hobbies after he retired including: gardening, black powder shooting with his Black Lab dog and pal named "Babe," leather work, stain glass art and stained glass lamps, raising orchids, and wine making.
Doug will be missed dearly by his wife Eve of forty-four years; daughters, Cheryl MacKenzie, Sallie Leibel, and Marnie (Ralph) Marfels; grandson, Ryan (Shannon); granddaughters, Christa, Erika, and Alyssa; and many other loving family members.
Funeral Services will be held at McINNIS & HOLLOWAY (Crowfoot, 82 Crowfoot Circle N.W.) on Friday, June 15, 2018 at 2:00 p.m. Reception to follow at the funeral home. Condolences may be forwarded through www.mcinnisandholloway.com. If friends so desire, memorial tributes may be made directly to the Canadian Cancer Society, 200 – 325 Manning Rd. N.E., Calgary, AB T2E 2P5 Telephone: (403) 205-3966, www.cancer.ca , email donorservices@cancer.ab.ca or to the Heart & Stroke Foundation of Alberta, 200, 119 – 14th Street N.W., Calgary, AB T2N 1Z6 Telephone: (403) 264-5549, www.heartandstroke.ca. The family would also like to thank all the nurses, doctors and all support staff of Unit 81 at the Foothills Hospital for their kind, compassionate and supportive care.
In living memory of Doug MacKenzie, a tree will be planted at Fish Creek Provincial Park by McINNIS & HOLLOWAY FUNERAL HOMES, Crowfoot, 82 CROWFOOT CIRCLE N.W. CALGARY, AB, T3G 2T3, Telephone: 403-241-0044.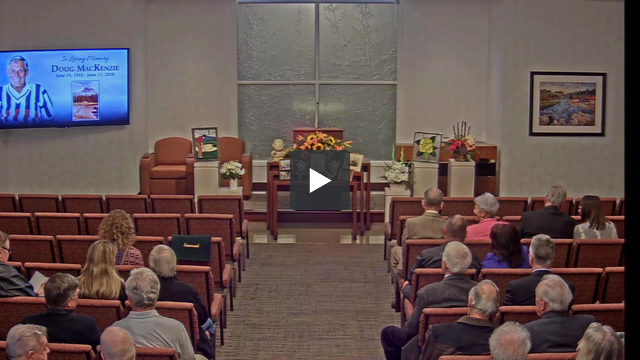 Offer Condolence for the family of MacKENZIE, Douglas Ian
Print This Obituary & Condolences