September 18, 1930 – Victoria, British Columbia
August 4, 2019 – Calgary, Alberta
Betty Macdonald (née Macmaster) died peacefully in Calgary, AB on August 4th at the impressive age of 88 years.
Betty was born on September 18, 1930, in Victoria, BC to Irmgard and Angus Macmaster. She grew up in Port Alice, in a loving home with her three cherished sisters, Flora, Sheila and Eleanor. Betty cared deeply for her many special nieces and nephews and their children in BC from the families of her predeceased sisters. Betty travelled through Australia and New Zealand for two years (on a motorcycle!), eventually settling in Edmonton, AB. There, she pursued a career in retail, where her gift with people helped her to excel, and she became the mother of her two beloved children. Betty moved to Calgary in 1963 with her two children, who remember her as a kind and patient mother who constantly encouraged them to pursue their goals. Betty was incredibly supportive of her children and grandchildren, and her care, backing, advice and love will always be remembered and cherished.
Betty was a talented and accomplished artist and teacher, who touched hundreds of aspiring artists over her 30 year career (retiring at 82!) She was witty, with a tremendous gift for people, who adored her family and friends. She was passionate about people, and learning. At 75 years old, Betty purchased a piano and began her first lessons, becoming an accomplished pianist in a short time. She was an active and talented golfer and loved that her granddaughter had just married an excellent golfer. Her passion for her grandchildren and their happiness was evident in every action and conversation they ever shared.
Betty imparted her joie-de-vivre, positive attitude, ability to "never-trouble trouble" and to live with some pizazz on everyone she encountered during her joyous life. Her optimistic outlook and endless affection will be deeply missed. She was loved by so many.
Betty is survived by her beloved daughter and son-in-law, Patricia and Peter Sandall, and grandchildren Christina Sandall (and husband Brandon Markiw) and Rob Sandall. She was preceded in death by her wonderful son, Ian Macdonald.
Funeral Services will be held at McINNIS & HOLLOWAY (Park Memorial, 5008 Elbow Drive SW, Calgary, AB) on Thursday, August 8, 2019 at 2:00 p.m. with a light reception to follow. All are welcome to attend and celebrate Betty's life. At Betty's request… "no black at my funeral!" Please wear your favorite bright colors! Condolences may be forwarded through www.McInnisandHolloway.com. In lieu of flowers, please send donations to the Brandon Flock Foundation for aspiring artists at www.brandonflockfoundation.com. The family would like to thank the caregivers at Brentwood Care Centre and Foothills Hospital for their efforts and care for Betty.
In living memory of Betty Macdonald, a tree will be planted at Fish Creek Provincial Park by McINNIS & HOLLOWAY FUNERAL HOMES, Park Memorial, 5008 Elbow Drive SW, Calgary, AB, T2S 2L5, Telephone: 403-243-8200.
---
Service Recording Part 1
---
Part 2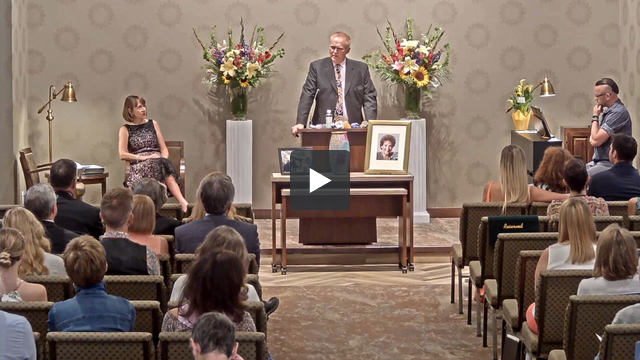 ---
Part 3
Offer Condolence for the family of MACDONALD, Betty Christina
Print This Obituary & Condolences