February 24, 1964 – Grande Prairie, Alberta
January 2, 2019 – Calgary, Alberta
Charles beloved husband of Shelley Lawton (nee Huber) of Calgary, passed away on Wednesday, January 2, 2019 at the age of 54 years.
Chuck was very personable and a social butterfly, being able to talk to anyone who would listen, even when they weren't. He chatted about hockey, golf, basketball, and anything else he was passionate about. His favourite topics would be his grandchildren and the infamous 79 golf score. Most commonly told stories were having McDonald's cappuccino in Italy and playing frogger in the streets of Rome. When he was at home, he could be found indulging in candy but giving most of it to his grandchildren, never being able to say no.
Charles is survived by his loving wife Shelley, children Jade and Wayne, Willow and Nathan, Dylan and Jessica; four grandchildren Chloe, Oliver, Maclin and Isaiah. He is also survived by his parents Charles and Carol; siblings Brenda and Will, Tara, Mike and sons Ayden and Deion, Ken, Neil and Kim and daughters Carson and Delaney and numerous, aunts, uncles and cousins. He was predeceased by his beloved dog and loyal companion Capone.
Memorial Services will be held at McINNIS & HOLLOWAY (Crowfoot, 82 Crowfoot Circle N.W., Calgary, AB), on Tuesday, January 8, 2019 at 2:00 p.m. Reception to follow in the Hospitality Centre at the Funeral Home. Condolences may be forwarded through www.mcinnisandholloway.com. If friends so desire, memorial tributes may be made directly to Crohn's and Colitis Canada, 600 – 60th Street Clair Avenue East, Toronto, ON M4T 1N5, Telephone: 1 (800) 387-1479 crohnsandcolitis.ca.
In living memory of Charles Lawton, a tree will be planted at Fish Creek Provincial Park by McINNIS & HOLLOWAY FUNERAL HOMES, Crowfoot, 82 CROWFOOT CIRCLE N.W. CALGARY, AB, T3G 2T3, Telephone: 403-241-0044.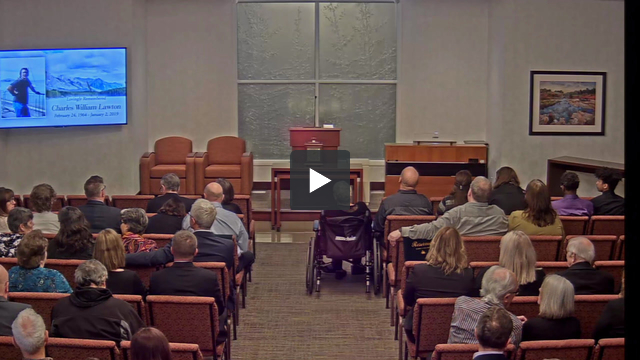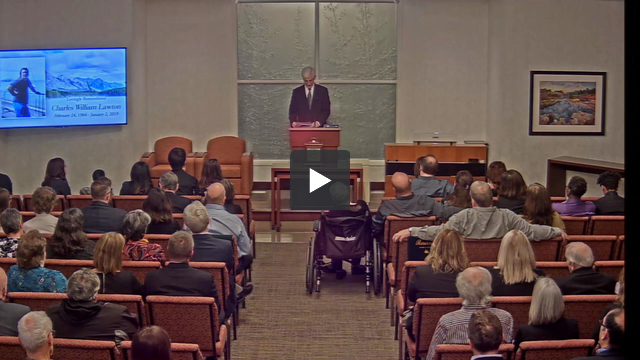 Offer Condolence for the family of LAWTON, Charles
Print This Obituary & Condolences